Sarajevski atentat 1914. godine i ambicije stvaranja Velike Srbije
(CRNOGORSKI SUVERENISTA KOMANDIR I ALAJBARJAKTAR CRNOGORSKE VOJSKE MARKO Z. POPOVIĆ PISAO JE 1927., O ZLOČINU U SARAJEVU 1914. I NJEGOVIM PRETENZIJAMA I POSLJEDICAMA)
Piše: mr Novak ADŽIĆ, doktorand istorije
Znameniti crnogorski patriota, suverenista, dosljednji politički emigrant, komandir (major) crnogorske vojske i njen alajbarjaktar (nosilac glavnog vojničkog i ratnog barjaka, zastave) Marko Zekov Popović rođen je 20. aprila 1881. godine na Njegušima (Katunska nahija, cetinjska oblast), a život je okončao u Londonu 26. oktobra 1934. godine.
Ostaju kontroverze da li je umro prirodnom smrću ili je ubijen1. Bio je nasljedni alajbarjaktar2 crnogorske vojske i jedan od najuglednijih i najuticajnijih oficira koji su se u egzilu borili za prava Crne Gore, violinirana invazijom, okupacijom i nasilnom aneksijom Crne Gore Srbiji izvršenoj krajem 1918. godine. Spadao je u red elitnih oficira, rojalista koji su u Gaeti bili u sastavu crnogorske vojske (1919-1921).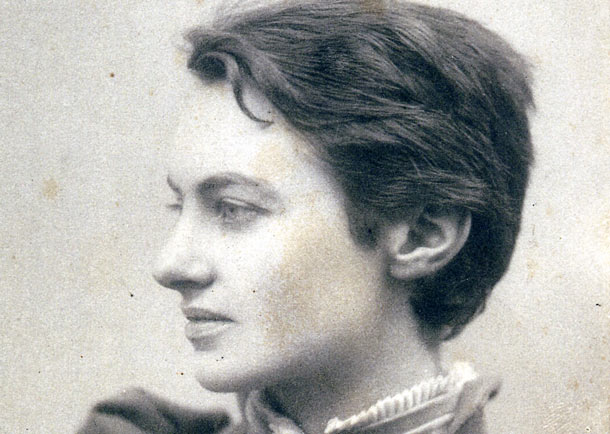 Britanska spisateljica, intelektualka, putopiskinja, antopolog i politički poslenik Edith Mary Durham (London, Velika Britanija 8. XII 1863.- 15. XI 1944, London, Velika Britanij) objavila je 1925. godine u Londonu knjigu (obima 208 stranica) pod naslovom "The Sarajevo Crime". Povodom objavljivanja te knjige i uzrocima i posljedicama sarajevskog zločina 1914. godine, terorističkog čina, atentata na austro-ugarskog prijestolonasljenika Franca Ferdinanda i njegovu suprugu, osvrnuo se u dva članka major Marko Zekov Popović, a isti su (na engleskom jeziku) publikovani u "Crnogorskom ogledalu", iz San Franciska, čiji je urednik bio crnogorski suverenista Nikola Petanović.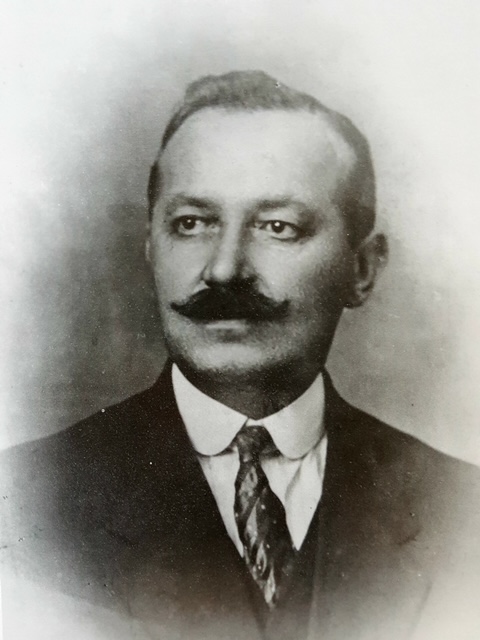 Ovom prilikom objavljujemo te tekstove Marka Zekova Popovića integralno u prijevodu sa engleskog na crnogorski jezik.
Prvi nastavak Popovićevog teksta glasi:
"ZLOČIN U SARAJEVU3
Autora M.Edith Durham-a
Recenzija majora Marka Z. Popovića
I
Članak jedan
Ova značajna knjiga dobila je mnogo manje pažnje nego što zaslužuje, naročito među osobama koje se prvenstveno ne bave evropskom politikom. U njoj se razmatra pitanje na kome se temelji najveća kataklizma modernog doba, u koju je Amerika konačno izvučena iz svoje izolacije.
Amerikanci zasigurno imaju pravo da saznaju stvarne činjenice o slučaju koji je na kraju doveo da drastičnog oružanog sukoba u koji je uvučen američki narod. Onda će, možda, u budućim krizama, tražiti ono što je trebalo da zatraže 1914. godine, odnosno konkretno, potpunu detaljnu istragu, sprovedenu od strane kompetentnog nepristrasnog tijela, prije nego što upotrijebe oružje u ratne svrhe.
Kao što autor ovog neustrašivog djela (knjige) ističe, Evropa je 1914.godine bukvalno imala izgled ''dva naoružana tabora'', koji su sa sumnjom posmatrali svaki pokret onog drugog. Nacija koja je odgovorna za stvaranje bilo kakve krize koja eventualno može dovesti do rata je stoga kriva za ozbiljan zločin. Iako se greške mogu naći kod mnogih nacija, autor ove knjige je dokazao da je Srbija bila ta koja je namjerno i bezobzirno stvorila krizu koja je pospješila rat. Dokazano je da je Srbija izabrala rat, radije nego da se sprovede istraga o odgovornosti za ubistvo Nadvojvode Franca Ferdinanda i njegove supruge, od 28. juna 1914. godine.
Sama Srbija nije preduzela nikakve korake da ispita okolnosti vezane za taj zločin, iako je bilo poznato da su ubice došle iz Beograda, a Srbija je dobro bila oprkrbljena špijunima i policijom, koji su brzo mogli rasvijetliti te okolnosti, samo da su se na to odlučili (da su to htjeli). Činjenica da se Srbija izjasnila da je nije briga da zna detalje, ili da ih kaže ako je znala, predstavlja dovoljan dokaz da je ono što je ona znala išlo na njenu štetu, pa su se njeni napori usmjerili ka skrivanju, a ne ka razotrkivanju. Srbija se jednostavno pretvarala da je nevina, i što je čudno, i pored toga što ''ubice obično poriču svoju krivicu'', vodeće nacije Evrope su njenu riječ shvatile doslovno.
Ništa ne može opravdati Britaniju za to što nije insistirala na istrazi, jer iako njeni predstavnici nijesu bili u Beogradu u to vrijeme, njeno prethodno iskustvo sa Srbijom trebalo je da spriječi slijepo ushićujuće saosjećanje koje je uticalo na njene odluke. Francuska nije preduzela nikakve korake da natjera Srbiju da privede krivce pravdi, a to nije učinila ni Rusija. Između 28. juna i 23. jula nije nije bilo nijednog jedinog hapšenja. Kada čovjek čita o pažnji koja se poklanja običnim slučajevima ubistva u Engleskoj i Americi, ne može a da ne bude iznenađen nedostatkom pažnje za direktnu odgovornost u ovom važnom slučaju koji je trebalo da posluži kao izgovor za jedan svjetski rat.
Kada je Austrija postavila pitanje koji koraci su preduzeti da se ispitaju tragovi zločina, ili kakve garancije je mogla imati za akcije koje je trebalo preduzeti, njen zahtjev je bio blago upoređen za oštrim ultimatumom koji je Britanija, u jednom sličnom slučaju, uputila Egiptu povodom ubistva jednog Sirdara. Odgovor Srbije od 30. juna, dva dana nakon zločina, bio je da se ,, do sada naša policija nije bavila ovim pitanjem,,. Mogli bi se zapitati za šta je policija uopšte zadužena! I takav odgovor dolazi od zemlje koja je trebalo da traži i dobije nepodijeljeno razumijevanje zapadnog svijeta! To je vrijeme kada su okolnosti u Evropi bile neuobičajeno opasne. To je slučaj kada bi istraga trebalo da bude prvi metod koji se koristi, pa sve da je ubijena osoba bila obični fizički radnik u bilo kojoj od zapadnih zemalja!
Odbijanje Srbije, tokom naredne tri nedjelje, da sačini i dostavi Silama izvještaj o detaljnoj istrazi trebalo je da govori samo za sebe. Konačno, Austrija je morala da insistira da njeni zvaničnici istržuju zločin, a čak i tada, sa ratom koji neminovno slijedi, i saznanjem o njegovoj ogromnoj izvjesnosti, Srbija ipak nije preduzela nikakve korake da dokaže svoju nevinost.
Čudno je što taj dokaz nikada nije zatražen! Međutim, sa centrom interesovanja koji je prebačen na zapadnu Evropu, uz pažnju svijeta usmjerenu na vojne planove Njemačke i neutralnost Belgije,itd, Srbija se mogla povući u pozadinu. Ona je zapalila vatru. Sada, ona je mogla da čeka u mraku dok ne dođe vrijeme za nagradu i uspješni završetak njenog plana, konkretno, nastavak ideje o "Velikoj Srbiji"!
Drugi nastavak istog članka Marka Zekovog Popovića sljedeće je sadržine :

"ZLOČIN U SARAJEVU
II

Članak dva 4
Katastrofalni događaj u Sarajevu bio je jedan od rezultata, i , ako se izuzmu njegove posljedice, sasvim mali rezultat, razvoja misli među Srbima koja datira vjekovima unazad. Autor ,,Zločina u Sarajevu,, ističe početak i rast ideje koja je konačno dovela do Svjetskog rata; ovaj pravac misli bila je ideja ,,Velike Srbije".
Jedan kratak period prije dolaska Turaka u Evropu u četrnaestom vijeku, Srbija je bila vodeća balkanska nacija.5 Nakon sloma Rimske imperije, različita slovenska plemena nastanila su se na Balkanu i svako o d njih je imalo jedan period dominacije. Taj period dominacije Srba bio je posljednji u tom nizu i Srbi su bili vodeći kada su Turci stupili na scenu. Mada je pobjeda Turaka na Kosovu 1389.godine konačno označila kraj srpskog dana slave, Srbi su sve od tada gledali na taj period sa osjećanjem da su tu predominaciju na Balkanu pravedno zaslužili. Osvrtali su se na svoju imperiju u najvećoj mogućoj mjeri, na imperiju koja je u stvarnosti trajala samo dvadeset pet godina i nikada nije bila ujedinjena6. Raspala se smrću svog osnivača. Stefana Dušana, 1356 .god, trideset godina prije njenog konačnog razjedinjenja na Kosovu, a ipak mnogi savremeni srpski pisci tvrde da je to razlog zašto oni treba danas da vladaju Crnom Gorom. Tokom vjekova kada Srbija nije imala nikakvu političku egzistenciju bilo koje vrste, jedan period, koji uzgred budi rečeno, ovdašnji Srbi zaboravljaju, nije moglo biti naravno nikakvih imperijalističkih planova za širenje njene moći, ali ideja o srpskoj grandioznosti nikada nije umrla. Naredni put kada smo o tome čuli jeste u Crnoj Gori, zemlji sudbinski predodređenoj da kasnije bude jedna od njenih žrtava.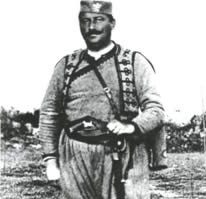 Godine 1782., plan o rekonstrukciji stare Srpske imperije postavio je vladar Crne Gore. To može da izgleda čudno, ali treba se sjetiti da je Crna Gora bila jedini dio teritorije na Balkanu koju Turci nisu osvojili. Ona je bila utočište za one Srbe koji su odbili da prihvate Islam i odvukla je k sebi najbolju krv stare Srpske imperije7. Crnogorci su naslijedili, stoga, ideju ,,Velike Srbije,, , koja je sada značila da je slovenske zemlje trebalo postepeno otimati od Turaka i rekonstruisati oko crnogorskog nukleusa. Crna Gora, očuvavši sebe slobodnom, sada je trebalo da oslobodi svoju braću koja su još roptala pod Polumjesecom. Međutim, ta mogućnost je propala, i Crna Gora je bila prinuđena da ostane na vrhovima svojih planina, kada je, uz pomoć Austrije, nizijska Srbija dobila slobodu od Turaka i povratila vlasništvo nad imperijalnom idejom.
Metod kojim je Srbija trebalo da se proširi nametao je neophodnost preuzimanja zemalja i od Turske, svog nasljednog neprijatelja, i od Austrije, svog bivšeg prijatelja. To se, narvno, nije moglo uraditi bez pomoći spolja, i u prvom momentu činilo se da će Rusija biti ta koja će obezbijediti pomoć. Rusi su pravoslavci. Dok je Srbija bila pod turskom dominacijom, vladar Crne Gore, kao jedini slobodni Sloven na Balkanu, išao je u više prijateljskih posjeta u Rusiju, ali čim je Srbija postala nezavisna, ruski uticaj ostavio je Grnu Goru u korist veće slovenske grupe. Razlog za ovo je bio to što Rusija nije istinski bila zainteresovana za ideju Velike Srbije osim utoliko što bi mogla pomoći ideji ,,Velike Rusije", odnosno osvajanju Konstatinopolja. Pošto su se balkanske zemlje pokazale vrijednim, Rusija je bila njihov prijatelj. Najprije je to bila Bugarska, zatim Crna Gora, i na kraju Srbija. Stoga, iako su kraljevi iz dinastije (loze) Obrenovića u Srbiji tradicionalno bili za Austriju, dok je crnogorska dinastija bila stalni prijatelj Rusije, upravo je uticaj Rusije postavio Karađorđeviće na srpski presto, nakon uklanjanja posljednjeg Obrenovića. Crna Gora je vidjela da su je smatrali nekorisnom, ali nije sumnjala da će postati stvarna žrtva plana po kome je imala dobra prava kao lider.
Stupanjem Karađorđevića na tron, ideja Velike Srbije počela je da poprima veće razmjere i aspekt zloslutne prevare. Istvremeno na vlast je došla Radikalna stranka i Nikola Pašić, kao lider. Pašić se prethodno deklarisao kao odani sljedbenik Obrenovića, što upućuje na prijateljstvo sa Austrijom, a ipak je, iako duguje svoj život Milanu i Aleksandru Obrenoviću, bio učesnik u njihovom uništenju. Nakon ubistva Aleksandra, Pašić je postao glavni podržavalac Karađorđevića i neprijatelj Austrije. Samo je Velika Britanija, od svih sila, prekinula diplomatske odnose zbog ubistva srpskog kralja, a čak i nju su ubijedili da ih nastavi ubrzo nakon toga. Prijateljski stav Francuske, Engleske, Rusije i Italije učinile su Srbiju vodećom balkanskom državom i neospornim liderom balkanskih Slovena. Crna Gora je bila sasvim van diskusije (nije dolazila u obzir) i postepeno pojavilo se osjećanje ljubomore između dvije srpske države8. Crna Gora, sa svojom starom dinastijom, svojom aristokratskom krvlju, svojim čistim zapisom slavne istorije, osjećala je da zaslužuje veće priznanje od svog novopozicioniranog susjeda. Sile su, istina, dozvolile maloj kneževini da postane kraljevina 1910.god., ali njihov interes nije bio dovoljno veliki da je zaštiti 1918.godine.
Agresivna karijera Srbije počela je propagandnom kampanjom za podrivanje vlada teritorija koje je okružuju. Pašić nije oklijevao da označi Crnu Goru za uništenje zajedno sa prekidom odnosa Austrijom i Turskom. U stvari, Crna Gora je izgledala najlakša za uništiti. Bila je mala, i bilo je mnogo izgovora koji su se mogli ponuditi Silama, ako bi neka od njih pomislila da interveniše. Na primjer, Kralj Nikola lično izjasnio se za ujedinjenje Slovena. Ne, mislio je, stavljanjem zemlje pod jaram nizijskih Srba, već bilo putem nekog plana federacije, ili eventualno svojom sopstvenom vladavinom ako bi ga prihvatili u svim slovenskim zemljama. Nikolina popularnost činila ga je opasnim rivalom Karađorđevićima, tako da se, kao dio svoje propagande podrivanja, Pašić odlučio za ubistvo Nikole i čitave kraljevske porodice.
Aktivnosti tajnih studentskih društava bile su sredstvo koje je iskorišteno za ovaj dio plana. Dokazano je da je Princ Đorđe od Srbije bio jedan od inicijatora, iako je bio unuk svoje namjerene žrtve. Pro-srpska propaganda nastavila je sa radom čak i u Americi, kao i u Crnoj Gori i Srbiji. Međutim, nasuptilniji rad odvijao se među crnogorskim studentima koji su otiši u Beograd da završe školovanje, pošto im Crna Gora u to vrijeme nije pružala visoko obrazovanje. Na te studente, a mnogima od njih je njihova sopstvena vlada platila školovanje, vršen je uticaj sve dok povjeruju da je njihova zemlja patila od tiranije svog vladara i da bi prouzrokovanje njegove smrti bio patriotksi čin. Zavjera za ubistvo Nikole planirana je upravo kao i kasnija zavjera za Sarajevo, a bombe su obezbijeđene iz istog arsenala iz Kragujevca. Nije uspjela jer je kralj na vrijeme upozoren, a zavjerenici su uhapšeni na granici. Pošto je zavjera propala, ostatak Evrope nije obratio na nju pažnju koju je zasluživala. Da joj je dat veći publicitet, narodi bi možda saznali za ono što bi možda usmjerilo njihove akcije kada se ostvarila zavjera u slučaju u Sarajevu. Crna Gora je tražila objašnjenje od Beograda zašto su bombe iz vladinog arsenala tako lako našle put do ruku neodgovorne mladeži, ali, kao i 1914., Srbija ,,nije ništa znala i nije ništa učinila,,.
Dokaz koji je dao izvjesni Nastić9 da je princ Đorđe bio povezan sa zavjerom dovela je do toga da Srbija odmah prekine diplomatske odnose, uvrijeđeno, i odbije da posveti ikakvu pažnju tom zločinu, iako je, očigledno, to trebalo da natjera Beograd da sa još većom brigom rasvijetli događaj. Činjenica da je Beograd znao šta se dešava među crnogorskim studentima 1907.god. pokazala se u članku koji je 1925.god. napisao Ljuba Jovanović, srpski Ministar prosvete i Predsjednik Skupštine. Kada je porekao da je pomogao ,,rad onih crnogrskih imigranata koji su mislili da postignu ujedinjenje Crne Gore i Srbije posredstvom političkog nasilja i ubistva,, , on je posredno priznao da je znao za postojanje takvih zavjera.
Sarajevska zavjera osmišljena je u istoj kafani kao i atentat na Cetinju iz 1907.god., a ova dva zločina su povezana od strane onih koji su znali detalje oba slučaja. Akcije ovih studentskih organizacija, koje su se urotile zajedno sa inostranim vladama posredstvom revolucionara, zasigurno opravdavaju Austriju i njeno preduzimanje prisilnih koraka. Svaka zemlja bi uradila isto to (postupila na isti način). Međutim, Srbija je protestvovala govoreći da je Austrija ''pritiska (vrši pritisak na nju)'', i što je čudno reći, povjerovali su joj. Kada je Austrija anektirala Bosnu i Hercegovinu 1908. od Turaka, glasni protest Srbije mogao je da pokaže svijetu da je ona to u tajnosti planirala, jer u to vrijeme nikakvi zahtjevi od Srbije prema ovim provincijama nijesu isticani. U svjetlu događaja koji su uslijedili, izgleda čudno da su, nakon svih ovih upozorenja i najava agresivnih planova Srbije, savezničke sile tako lako prevarene 1914.god. i dozvolile Srbiji da izbjegne snošenje odgovornosti za njene akcije".
1 Beogradski list "Vreme" objavljuje da je uoči smrti, diplomata, lingivista i žurnalista dr Vojislav M. Petrović, koji je tijesno sarađivao sa crnogorskom političkom emigracijom, u Londonu dobijao prijetnje da će biti ubijen, te da mu je neposredno pred smrt poručivano: "Popović je smaknut, uskoro će doći red i na tebe". Riječ je o Marku Zekovom Popoviću. Izraz "smaknut" označava nasilnu smrt, ubistvo. U tome tekstu, između ostalog, veli se da je "Popović bio jedno misteriozno lice koje je u Londonu figuriralo kao sekretar nekog "crnogorskog kneza Mila". (Vidi o tome. "Vreme", Beograd, 30. novembar 1934, članak "Vojislav Petrović koji je nađen mrtav u jednom hotelu izgleda da je bio u vezi sa marseljskim atentatorima")
"Crnogorski knez Milo" je princ Milo Petrović Njegoš. Vidi o princu Milu Petroviću-Njegošu monografiju: Novak Adžić, "Crnogorac bez domovine-Milo Petrović Njegoš i crnogorsko pitanje", Cetinje, 2013.
2 Alajbarjaktar je oficirski čin koji je imao nosilac glavne vojne (ratne) zastave (barjaka) Knjaževine i Kraljevine Crne Gore.
3 Tekst je u originalu na engleskom jeziku. Naslov originala Major Marko Z. Popovich, "The Sarajevo crime", I, "The Montenegrin Mirror", Novembar, 1927., San Francisco, p. 5. Naš je prijevod na crnogorski jezik.
4 Tekst je u originalu na engleskom jeziku. Naslov originala: Major Marko Z. Popovich, "The Sarajevo crime", I, "The Montenegrin Mirror", December 1927, San Francisco, p.4-7.
6 U pitanju je greška pisca teksta "recenzije". Trajala je stvarno puno manje godina. Napomena. N.A. Srpsko carstvo (Dušana Nemanjića-Silnog) je sustinski trajalo 9 godina, od 1346. do 1355, do Dušanove smrti, kada se nakon toga raspralo. Iako se formalno uzimana da je trajalo do 1371. (Uroš Nemanjić-Nejaki) do konačne njegove propasti, koja se, inače, znatno ranije dogodila.
7 U mnogo čemu je navedena ocjena zasnovana na nekritičkoj, romantičarskoj istoriografiji i nepozudanim narativom sa stanovišta istorijskih izvora.
8 U pitanju je u oko ocjene, mišljenja o "dvije srpske države" ideološka, istorijska i istoriografska, romantičarska, zabluda, netačna predstava sa stanovišta istotrijske etnogeneze dva zasebna istorijska naroda i dvije posebne države (Crne Gore i Srbije, Crnogoraca i Srba), a ta političko-ideološka ideja o "dvije srpske države" je konstantno propagirana i razvijana primarno pod uticajem političkih nerealnih i megalomanskih pretenzija i višedecenijske ideologije knjaza Nikole I Petrovića-Njegoša, kome je kao vladaru i vrhovnom komadantu crnogorske vojske Marko Zekov Popović bio lojalan oficir i slijedio je njegov politički kurs kao suverena u domovini i egzilu. Od 1929. Marko Z. Popović, prihvata štanovište o posebnosti crnogorske nacije i etnosa crnogorskog i to posebno eksponira od 1931. godine kada govori o tome da je Crna Gora u državno-pravnom etničkom i nacionalnom smislu vjekovima bila država autentičnog crnogorskog naroda i svih njenih žitelja.   (izvor:antena M)