Nikčević: Tabloid Vijesti istinski skandal na koji sam ukazala prikrio lažnim
"Ne bi se moglo reći da je novinarka Tamara Nikčević nepoznata političkoj javnosti, ali je ovih dana u žižu dospjela više nego ikada ranije. To je bio povod za razgovor sa Mijatom Lakićevićem, za Novi magazin."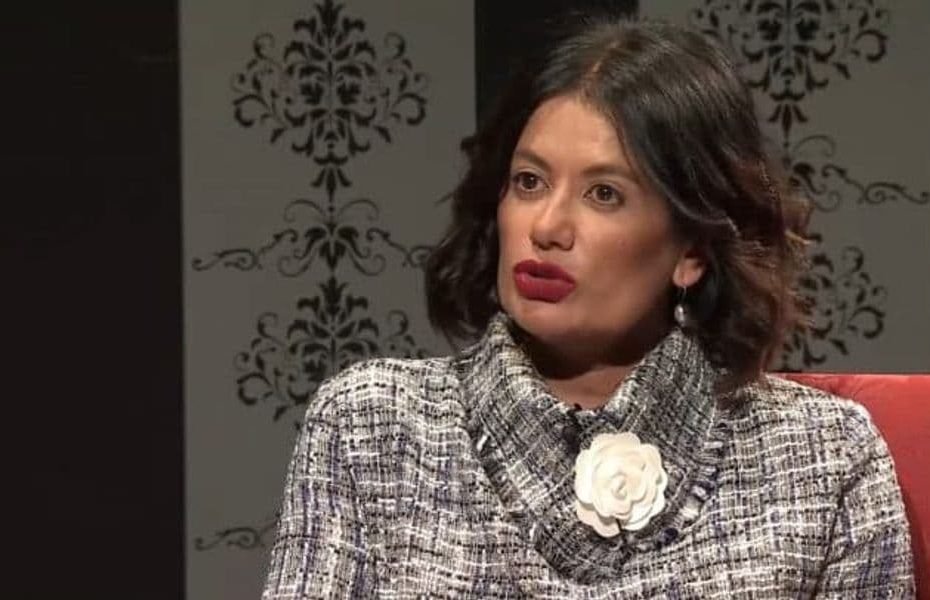 Intervju prenosimo u cjelosti:

Zbog emisije na TV Crne Gore suspendovani ste a premijer Krivokapić je rekao da TVCG treba "vratiti narodu". O čemu je reč?
Nisam suspendovana, jer nemam tu vrstu angažmana sa TVCG. Cijela ova bura u čaši vode nastala je zato što sam, pozivajući se na veoma relevantan izvor, kazala da je ambasadorka predsjednika Trampa u Podgorici, uoči crnogorskih parlamentarnih izbora, izrazila bojazan da predsjednik Milo Đukanović neće priznati rezultate glasanja. Na osnovu čega je Trampova ambasadorka napravila tako pogrešnu procjenu, to je bilo moje pitanje. 
Naravno, predsjednik Crne Gore odmah je priznao rezultat izbora i Zdravku Krivokapiću dao mandat za sastav nove vlade.
Da li je predsjednik Tramp priznao rezultat izbora u SAD, ili je, pak, učinio nešto do sada nezapamćeno i nezamislivo u istoriji te velike i slobodne zemlje?
Nažalost, Ambasada SAD u Podgorici nije mi odgovorila na postavljeno pitanje. Umjesto odgovora, od njih sam dobila besmislene lekcije iz novinarstva, koje su bile znak za dodatno aktiviranje njihove služinčadi u Crnoj Gori, inače, dežurnih hajkača na moju malenkost. Prethodno je "slučaj" već preuzeo režimski, proruski tabloid Vijesti - crnogorski Informer, koji je istinski skandal uspio da pokrije lažnim skandalom.
Kakvim skandalom?
Sjajni Andrej Nikolaidis ima pravo kada kaže da je nova crnogorska Vlada ustvari savez SPC i krupnog kapitala. Ti krupni kapitalisti nisu samo vlasnici Vijesti, nego i, zahvaljujući URA, suvlasnici Vlade Zdravka Krivokapića. Njihova kontroverzna ministarka zdravlja – Daka Davidović tvrdi da mu je, dok se u bolnici liječio od kovida, ova "progonjena" Srpkinja, dojučerašnja načelnica pulmologije u KBCCG, omogućila da kroz prozor više puta uskoči u bolničku sobu mitropolita Amfilohija – istog je dana napravila međunarodni skandal: ne poštujući državu čija je činovnica, pored Kosova je dopisala zvjezdicu. Tabloid Vijesti je to morao nečim pokriti, pa je zato ispalo da sam lično nasrnula na najveću svjetsku vojnu silu. Na tu su se glupost odmah nakačili brojni predstavnici vlasti, uključujući cirkusante koji su godinama palili američke i NATO zastave po Podgorici i zbog toga bili hapšeni. Reagovao je i premijer, ali je njegova reakcija toliko banalna, da je, oprostićete, ne bih komentarisala.
Šta je epilog ovog cirkusa? Petnaestak minuta su najprije na TV Vijesti, a onda i u Dnevniku TVCG čitana saopštenja u kojima se većina stranaka vlasti i neke opozicione, opskurne NVO i ugledni pojedinci referiraju na "zločin" koji sam počinila. Ovi kapitalni primjeri bijede ljudskog duha i odsustva elementarnog dostojanstva najbolje govore o nezrelosti crnogorskog društva, u državi koja polako postaje protektorat. 
U međuvremenu, hajka je nastavljena: Crna Gora kao "permanentni Goli otok". 
Pre izbora važilo je da je predsednik Đukanović, kao i tadašnja vlast, prozapadno orijentisana, dok je opozicija uglavnom proruska, ipak Zapad nije bio na strani Đukanovića. Kako to tumačite?
Predsjednik Đukanović je i prije i poslije izbora prozapadno orijentisan; taj kurs je nepromijenjen. Riječ je o državniku koji je, uprkos unutrašnjim rizicima, sredinom devedesetih Crnu Goru definitivno okrenuo Zapadu, obnovio nezavisnost, zemlju uveo u NATO i doveo je do pred vrata EU. Iako je stranka predsjednika Đukanovića od sredine devedesetih uvijek bila i stub i dio koalicionih vlada – SDP, Narodna stranka, tri partije manjinskih naroda, SD – razumijem da Zapad ne gleda s naklonošću na dugovječnost bilo koje vlasti, posebno ne one koju su korupcija, nepotizam, loše kadrovanje do te mjere iskvarili. Najzad, Zapad nije zaboravio ni to da je predsjednik Đukanović, očito prečesto za njihov ukus, samostalno donosio odluke. 
Kakve odluke?
Zapad se oštro protivio uvođenju marke, pa je marka u Crnoj Gori ipak zamijenila dinar. Zapadni partneri, baš kao i veliki dio srpske opozicije, insistirali su da predsjednik Đukanović prihvati kandidaturu na izborima 24. septembra 2000.; crnogorski predsjednik veoma se lako odrekao te "časti" u Koštuničinu korist, svjestan da bi u tom slučaju "Crnu Goru morao donijeti kao miraz u zamjenu za srpski presto". Tu "izdaju" mu Beograd do danas nije oprostio. Iste zapadne adrese protivile su se i referendumu za obnovu crnogorske nezavisnosti, propisavši Crnogorcima uslove do tada nepoznate u demokratskom svijetu; ipak, Podgorica je nezavisnost proslavila 21. maja. 2006. Nažalost, Zapadu nije prvi put da napravi grešku i predugo podržava suštinski antizapadne snage. Primjer su Koštinica i Aleksandar Vučić. Nadam se da će se to uskoro promijeniti.
Zašto to mislite?
Pobjeda predsjednika Bajdena veoma je važan događaj. Nova američka administracija vratiće Ameriku gde joj je mjesto: SAD ponovo postaju lider slobodnog, demokratskog svijeta. Nažalost, i voljom Zapada i mutnim igrama predsjednika Vučića sa opskurantima iz odlazeće Trampove administracije, Crna Gora je, prvi put u novijoj istoriji, dobila gotovo jednonacionalnu, jednovjersku i marionetsku vladu. 
Kakve su reakcije javnosti na izbor takve Vlade?
Građanska, prozapadna i multietnička Crna Gora s pravom je zabrinuta. Ne samo zato što su lica koja će kasnije biti izabrana za ministre, tajno, nezakonito i po veoma nepovoljnim uslovima Crnu Goru zadužila za 750 miliona eura, nego i zbog poremećenog sistema vrijednosti koji nameću Vlada i njeni podržavaoci. Sjetite se samo bisera "žene-četnika", nove ministarke kulture, nauke, obrazovanja i sporta, koja više podsjeća na kakvu jurodivu iz romana Dostojevskog, nego na uravnoteženu, civilizovanu osobu. 
A kakva je uopšte atmosfera u društvu, da li se situacija zaoštrava ili smiruje?
Kao i ogroman broj društava, i crnogorsko društvo je podijeljeno; bojim se da će ga jednonacionalna i jednovjerska vlada dodatno podijeliti. U toj Vladi nema ni Crnogoraca, ni manjinskih naroda, čime su eliminisani elementarni uslovi za pomirenje. Uostalom, možete li zamisliti Vladu Srbije bez – Srba? 
Kakvo je vaše mišljenje o prvim potezima reklo bi se predstavnika građanske Crne Gore, Dritana Abazovića?
Ne bih rekla da je potpredsjednik Vlade, to koloritno biće, predstavnik građanske Crne Gore. Prije će biti da je lutka na koncu ne samo crkveno-tajkunskog lobija… Abazoviću Matija Bećković obećava da će ga srpska omladina nositi na rukama čim dođe u Beograd. Što je dirljivo. Boga molim da Bećkovićevi omladinci ovoga puta zaobiđu Batajnicu.
U januaru se očekuje kongres Đukanovićevog DPS-a. Šta se očekujete od tog događaja?
Uprkos najavama, od tog kongresa ne očekujem ama baš ništa.