HEROJSKA ODBRANA UKRAJINE OD FAŠISTIČKOG RUSKOG OKUPATORA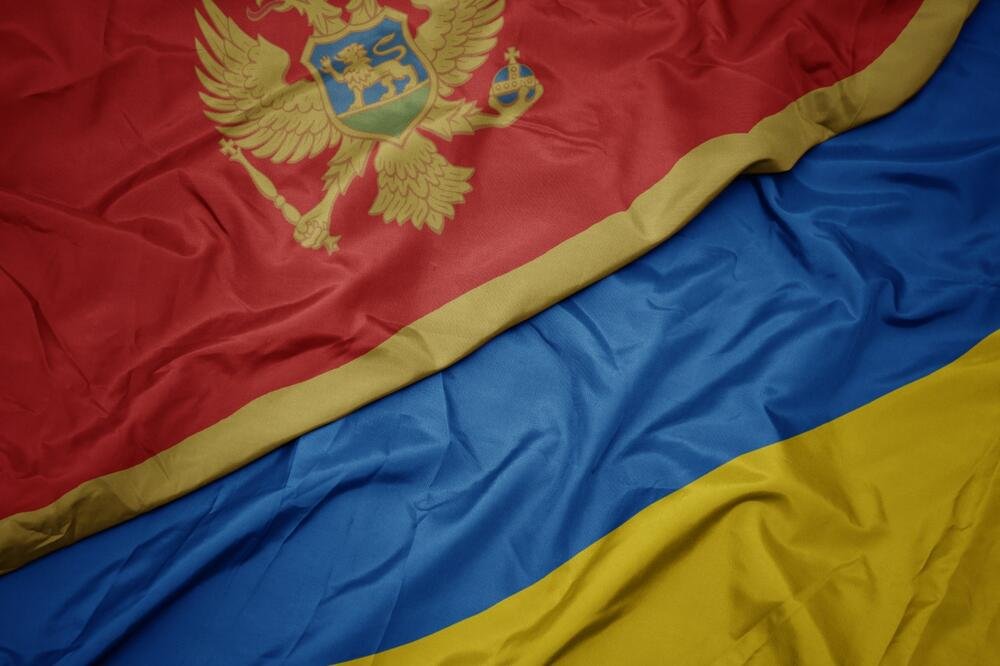 Piše: Božidar Proročić, književnik i publicista
Mikola Mihnovski (ukr: Мико́ла Іва́нович Міхно́вський) — ideolog ukrajinske nezavisnosti, pravnik, publicista iz govora upućenog ruskom ministru: ,,Ukrajinska nacija mora svrgnuti dominaciju stranaca, jer preziru samu dušu nacije. Moramo dobiti svoju slobodu makar se tresla cijela Rusija. Moramo se osloboditi nacionalnog i političkog ropstva, makar i rijekama krvi! I ta rijeka krvi će pasti kao prokletstvo ljudi na vašu glavu, ministre, i na glave svih ugnjetavača naše nacije."
Herojska odbrana drevnih gradova Lavova i Kijiva pod naletim ruskih raketa u kojima ginu: civili, djeca, stari i nemoćni svi oni koji ne žele da odu sa svojih vjekovnih ognjišta. Teror Vladimira Putina i njegovih sluga rata ostavlja bolne i neizlječive rane koje nikada neće zarasti niti oprostiti ruskim fašistima uništavanje ljudskih života, materijalnih i kulturnih dobara, kulturno-spomeničkih kompleksa i svega što čini onu lijepu Ukrajinu zbog koje smo mnogi suzu pustili pa i sam autor ovih redova. Rusija se ne želi odreći Ukrajine njena ratna mašinerija ali i propagandu koju vodi novi Staljin iz ruskog sokaka (Kremlja) pokazuje sve odlike jednog ,,savršeno zrelog diktatora" koji dok ispija votku u svom crvenom kabinetu i gleda veliki video bim sa različitim snimcima iz razorene Ukrajine na koju želi da stavi svoju okupatorsku čizmu. Ričard Perle američki političar (1941) u jednom od svojih dnevnika je zapisao: ,, Diktature započinju ratove jer im trebaju spoljni neprijatelji kako bi izvršili unutrašnju kontrolu nad sopstvenim narodom " Upravo je isti takav i slučaj sa Putinom, političarem, dikatorom i oligarhom koji nema milosti. Njegov diktatorski eho odlazi daleko van granica Ruske Imperije onakvu kakvu on sanja decenijama koja je postojala u doba Petra Velikog u konceptu zvanom ,,Ruski svijet." Ipak Putin zaboravlja da su Ukrajinci vjekovima branili svaki pedalj svoje zemlje i uvjek se iznova poput drevnog Fenixa izdizali iz pepela.
Kultna knjiga njemačkog filozofa Fridriha Hegela, ,,Fenomenologiji duha" (1807) koju sam imao priliku da iščitam daje detaljan egzaktan opis dijalektike gospodara i sluge, dvije "samosvjesti" u borbi za život i borbi do smrti. Ako je svako od njih spreman da rizikuje život za pobjedu i ako oboje u tome istraju, pobjednika neće ni biti: jedan umire i više nema nikoga ko bi preživjelom priznao njegovo postojanje. Iz toga sledi da čitava istorija i kultura počivaju na temeljnom kompromisu: u konfrontaciji licem u lice jedna strana (budući sluga) "sklanja pogled", nespremna da ide do kraja pred ,,budućim gospodarem." Iako je istorija puna ovakvih primjera ovaj put Ukrajina neće pokleknuti. Lice Evrope ali i SAD-a često ima dvije (licemjerne) strane. Ukrajina treba nesumljivo da bude podržana svim sredstvima u odbrani svog integriteta. Rusiji se jednom mora staviti do znanja da politika rata, mržnje, stradanja, ubistava i genocida će je za duži niz decenija izolovati sa Međunarodne ali i svjetske scene. Kao što je Nacistička, Hitlerova, Njemačka nakon tragičnih posljedica II Svjetskog rata postala primjer i sinonim za sva zla Evrope tako sada i Putinova zvanična Rusija ide tim istim stopama. Platona je bio loš glas jer je govorio da pjesnike treba prognati iz njegove države. Ali to je razuman savjet ako se pogleda iskustvo poslednjih decenija, kada su izgovor za etničko čišćenje pripremali pjesnici i "mislioci" poput Putinovog kućnog ideologa Aleksandra Dugina ali i Ivana Iljina kao Putinovog filozofa i uzora kojeg ovaj diktator često citira. Ivan Iljin je imao citat kojim se često rukovodi Putin a to je: "Molitva mi je kao mač. A mač mi je kao molitva" –Ivan Iljin, 1927. (Ne mogu a da ne pomenem našu bolnu ranu Srebrenicu u istom kontekstu). Više nema etničkog čišćenja bez poezije, jer živimo u eri koja je navodno postideološka. Budući da veliki svjetovni ciljevi više nemaju snagu da mobilišu ljude za masovno nasilje, potreban je veći, sveti motiv. Religija ili etnička pripadnost savršeno igraju tu ulogu (patološki ateisti koji vrše masovna ubistva iz čistog zadovoljstva su rijetki izuzeci). Upravo na tom fonu i Ruska pravoslavna crkva na najbrutalnji način mimo svih hričćanskih i crkvenih pravila zajedno sa Patrijarhom Kirilom, poškropljuje ,,svetom vodicom" ruske pohode na ,,nacističku Ukrajinu. Daleko od svih i hrišćanskih i ljudskih i moralnih načela Patrijarh Kiril podržava okupaciju Ukrajine. Patrijarh Kiril zaboravlja riječi Isusove, kako ih navodi Jevanđelje po Mateju: "Ne sudite", kaže Isus, "da vam se ne sudi". Taj čuveni poziv na refleksiju se nastavlja ovako: "Jer kakvim sudom sudite, onakvim će vam suditi; i kakvom mjerom mjerite, onakvom će vam se mjeriti… A zašto vidiš trun u oku brata svog, a brvna u oku svom ne osjećaš?… Ili kako možeš reći bratu svom: Stani da ti izvadim trun iz oka tvog; a eto brvna u oku tvom?… Licemjerje! Izvadi najprije brvno iz oka svog, pa ćeš onda vidjeti izvaditi trun iz oka brata svog." Pravednik Putin i Patrijarh Kiril izigravaju ,,pravednike" koji razmišljaju o sopstvenim djelima niti pokušavaju da sebe vidi iz prespektive drugog; oni promišljaju, prepoznaju apsolutno dobro i zlo i imenuje neprijatelje koje treba uništiti ALI SAMO IZ NJIHOVOG POGLEDA NA UKRAJINU.
Ukrajina će u mračnoj eri XXI vijeka uništiti svoje neprijatelje upravo onako kako je Mikola Mihnovski napisao, bez milosti u svetoj odbrani svoje slobode i svog integriteta. Slava palim herojima Ukrajine slava njenim šćerima i sinovima!!!