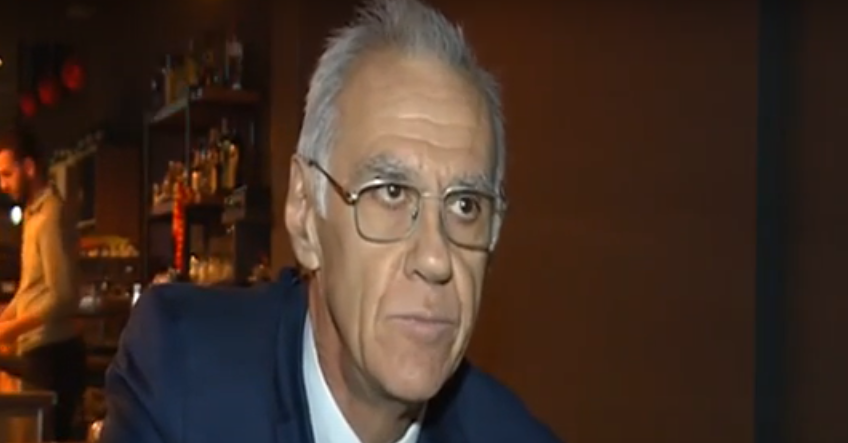 Piše Goran Sekulović
Sjećam se kad sam prvi put čuo i slušao podrobno i detaljno sav užas srebreničkog genocida. Bio sam u kolima, kišilo je, a na radiju su upravo govorili o scenama sistematskog dakako ubijanja Muslimana-Bošnjaka u sportskoj sali Osnovne škole. U njoj se i danas vjerovatno drže časovi fizičkog vaspitanja. Sjetio sam se svega toga evo uoči 5. septembra i povodom – Đilasa i njegovog sjećanja na masakr muslimanskog življa u Šahovićima. Mnogi dobri poznavaoci naših istorijskih a to znači i aktuelnih prilika doživljavaju nastupajući 5. septembar kao reprizu Podgoričke skupštine 1918.g. Bio je to uvod u višegodišnji teror nad Crnogorcima koji u ostali vjerni Crnoj Gori. Teror koji jeste da su vršili srpski žandarmi i srpska vojska, ali uz presudnu logistiku i pomoć Crnogoraca-bjelaša. Kao da se ništa u međuvremenu nije ni dešavalo niti desilo! Pisci bi rekli: sve slučajnosti nijesu nimalo slučajne!?
Evo što o tome piše Đilas dajući naličje svojih, crnogorskih, ''pređa'', posebno ispoljeno, dakle, u događajima 1918.g. i u vremenu nakon toga, ispoljenim nasiljima u danima tzv. ujedinjenja, tj. prisajedinjenja Crne Gore Srbiji, pokolju Muslimana u Šahovićima… : ''S (mojim) ocem se, u stvari, dogodilo što i s većinom crnogorskih glavara. On je bio protivnik Ujedinjenja, iako ne od gorljivih pristaša kralja Nikole. U modernoj srpskoj vojsci on, poluseljak, nije mogao naprijed. Smatrao je i da je njegova domovina zapostavljena. A bile su vrijeđane i neke svetinje njegove mladosti – prošlost i ime i oružje crnogorsko. Poneki Srbijanci nazivali su Crnogorce izdajicama i naticali im na nos da su ih oslobodili. Srbijanci pjevaju, na porugu, i pjesmu kako su čije žene dočekale Austrijance: Srbijanke bombama, Crnogorke dojkama.
Sve to vrijeđa i podbunjuje. Ako se oni oko kralja Nikole i nijesu u času kušnje ponijeli kako valja, obični vojnici se ne osjećaju ni krivim, ni postiđenim – ginuli su, patili se i robovali.
… Ko će oplakati vrijeme, i strašnu sudbinu ljudi u njemu – onu za koju oni nijesu bili krivi, nego više prilike i doba, kojima su morali da se podaju?
… Izgleda da su takvi ljudi – žestoki crnogorski glavari, a pristalice ujedinjenja, bili i najpogodniji da izvedu pripajanje Crne Gore Srbiji. Oni su izrasli iz iste sredine, njihove ćudi i način uprave bili su već znani i uobičajeni. Kao takvi, oni su i mogli da rade sve ono što neko sa strane – Srbijanac ili ko drugi, čak ako bi umio i bolje no oni, ne bi mogao, jer bi bilo shvaćeno kao nešto tuđinsko i neprirodno. Opstojanje i rušenje političkih sistema u ovim zemljama ne biva bez obilate upotrebe gole sile. Iza Ujedinjenja stajao je Beograd i srbijanska sila. Ali su nasilje obavljala djeca ovih brda, surovošću i silinom koja kao da im je bila urođena i kao da nije imala mjere. Iako je narod ujedinjaše (pristalice i izvršioce Ujedinjenja) prozvao palikućama, on je istovremeno shvatao njihova nasilja i kao nešto neizbježno, skoro prirodno u takvim, u našim prilikama.
… Na groblju kod Šahovića, ubijeno je pedesetak najuglednijih muslimana. Uništavanje muslimanskih naselja i ubijanje muslimana dobilo je takve razmjere i oblike da je morala biti pokrenuta i vojska, budući su se policijske vlasti pokazale i nedovoljne i nepouzdane. Događaj se pretvorio u mali vjerski rat, ali u kom je ginula samo jedna strana.
… Ubijeno je oko tri stotine pedeset ljudi, mnogi na grozovit način.
… No, istrage nije bilo nikakve. Osuđena su, blago, dva-tri stražara zatvora u Šahovićima, jer su se dogovorili s pobunjenicima da im izdaju zatvorenike. Razumije se, bila je najavljena obimna istraga. Sve je ispalo sprdnja s pravdom.
… Ovi (su) zločini prekoračili, iznenadno za svakoga, i ono što je prošlost bila ostavila u nasljeđe. Činilo se da su ljudi pomrzli ljudska bića kao takova, a da im je njihova vjera samo opravdanje za tu čudovišnu mržnju. Vremena su se, neopazice, prozlila, i ljudi u njima. Uostalom, ljudi i čine vremena.
… Viteška mržnja pređa pretvorila se u drugim prilikama u zločinački nagon.
… Stara Crna Gora je nestajala, s njenim ljudima i navikama, ali u novom stanju ljudi nijesu dočekali ni smirenje ni slobodu, čak ni oni koji su se u to nadali i za to borili. Ne ostvarivši svoje snove, ljudi su se prozlili i iznakazili. Trebalo je da dođu novi, s novim snovima. I s još ljućim borbama za njihovo neostvarivo ostvarenje. To je sudbina čovjekova, uostalom. Ona se ostvarivala ovdje na opak i nemilostiv način. Je li drukčije mogla, budući se morala ostvarivati?''
Đilas nije kasnije više – kada je "pao" s vlasti – osuđivao i surovo odbacivao ljude drugačijeg, protivnog njemu i njegovog, ideološkog svjetonazora, već je "okrivljavao" vrijeme i doba u kojima su morali da djeluju i da se "snalaze", tj. prilagođavaju. To je slučaj i sa npr. Dušanom Vukovićem, crnogorskim federalistom, pristalicom pokreta i vojske Krsta Zrnova Popovića, dosljednim i do kraja odanim pristašem i borcem za nezavisnu Crnu Goru. Dušan je nekada bio najbolji prijatelj Đilasovog oca iz zajedničkih dana pripadanja crnogorskoj vojsci.
"Dušan se isticao neodstupnim junaštvom i hitrom dovitljivošću… Dušan se odmetnuo u šumu poslije Ujedinjenja 1918. godine, kao nepomirljivi pristalica starog režima kralja Nikole. Moj otac je, pak, prihvatio službu u novoj državi, iako ni on nije bio oduševljen stvorenim stanjem. Kao Starocrnogorac, a uz to i Katunjanin, Dušan je za svoja nepopustljiva vjerovanja crpao snagu iz stoljetne borbe koju je njegov kraj vodio protiv tuđina, a koja je urodila slobodom i državnošću Crne Gore. Makar bili duboki ovi korijeni, oni su već bili sasušeni, i u novim prilikama više nije za njih bilo hrane na surom kamenitom tlu oko Lovćena (Vrh iznad Cetinja, na kome je sahranjen Petar II, simbol crnogorske slobode). Ali, venući, oni su bili još tvrđi i oporiji… Dušan se nije odrekao ideje o posebnoj crnogorskoj državi… Od njegovog sna o nezavisnoj Crnoj Gori ostala je još prazna nada da bi do nje moglo doći pomoću Musolinijevih crnih legija. Kada su partizanske jedinice oslobodile Cetinje, Dušan nije imao kud: Italija je već bila kapitulirala i on je pokušao da se vrati starom zanatu – odmetništvu. Bio je opet jedan od najlukavijih i najupornijih odmetnika. Ali ako on, starac, nije bio zaboravio svoju vještinu ni izgubio okretnost, vremena su se bila promijenila, a i njegovi protivnici nijesu bili oni stari. Ni negdašnjih vjernih jataka, kanda, nije bilo i on je ubrzo bio ubijen.
Raspitivao sam se za njega, dok su ga vrebale zasjede i gonile potjere. (Misli se na zasjede i potjere komunističkih vlasti protivu odmetnika). Niko nije ni slutio da je to bila i nevesela radoznalost: da li je ostalo ičeg od one njegove slike iz mog djetinjstva? Da, bilo je ostalo skoro sve: i njegova hrabrost i vještina, jednostavnost i vjernost. Ali slike više nije bilo: sve te negdašnje vrline sad kao da su se i za mene preobrazile u nešto suprotno – u podmuklost i surovost, izdaju i podmitljivost.
Svakako, slika iz djetinjstva o Dušanu bila je za ovo – poratno – vrijeme nestvarna. Ona negdašnja bila je i lijepa. Ova nova – sasvim drukčija, stvarna i ružna. Ipak ova ne može da zamrači Onu: on je bio drukčiji čovjek od ovoga, po tome što je on, ne mijenjajući se, preživio do u ovo vrijeme. Vrijeme je ovo bilo drukčije.
Dušan je mogao znati, i znao je, da se kao njegov protivnik našao i sin njegovog negdašnjeg najboljeg prijatelja. No to ga nije moglo naročito uzbuđivati: stojeći skamenjeno na putu koji je još u mladosti odabrao, on je moje držanje mogao smatrati izopačenošću mladih pokoljenja i njihovim nevjerstvom zavjetima pređa, kako ih je on shvatao. Takva razmišljanja, ako ih je i bilo kod mene, nijesu mogla ništa izmijeniti u odnosu nove vlasti prema Dušanu i njegovoj družini. Naprotiv, ona kao da su nju, i mene, podsticala na nemilosrdno obračunavanje s ostacima jednog davnašnjeg vremena. Obračun s prošlošću, čak i svojom vlastitom, pa i s nevinim zanosima iz djetinjstva, kao da je bio postao najdražom i najognjenijom strašću našeg života…"
Izgleda da je jedan od stalno prisutnih i najnepromjenljivijih zakona ljudskog postojanja upravo ovaj ''obračun s prošlošću, čak i svojom vlastitom'', makar u ovoj,  našoj, zemlji, i na ovom našem tlu!
I evo – danas imamo pred nama ponovo sve ključne segmente i aktere! onoga što jeste Crna Gora i što nikako ne smijemo zaboraviti s obzirom na ne samo naše iskustvo, iskustvo sve ''djece ovih brda'', već i istog takvog iskustva zla u regionu kojemu pripadamo. Sjetimo se toga i za koji dan, makar mi Crnogorci, iako to neće nikako biti dovoljno ako se ne sjete i drugi!  (izvor:gradskiportal)