Goran Sekulović: UZ NJEGOŠEV DAN
Da li je kod Njegoša srpstvo isključivo oznaka za pravoslavlje (IV)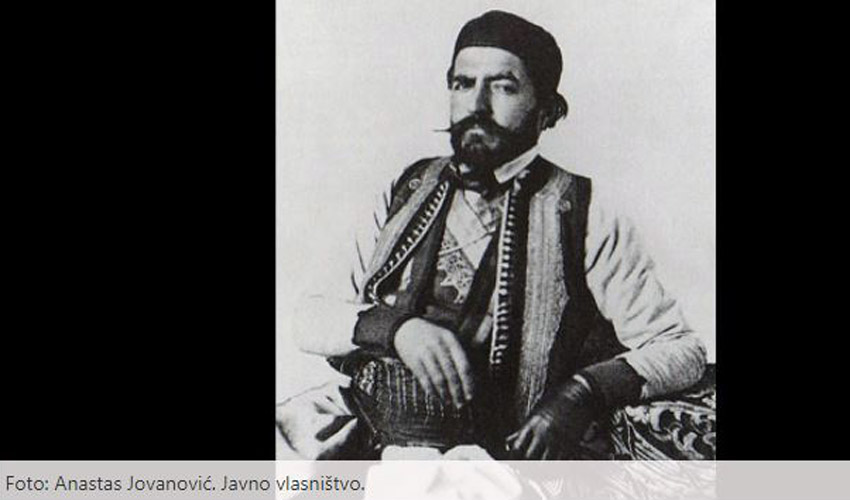 Vladike i Crna Gora su se vezivali za Rusiju – pravoslavnu i slovensku, koliko iz duhovnih, još više iz materijalnih potreba i političkih slabosti. Ali carska vlada je samo naizgled vodila slovensku politiku. Ona sama je ugnjetavala neruske Slovene. Apsolutistička i kmetovska, ona nije Južne Slovene, koji su stresali turski feudalizam i žudjeli za nacionalnim državama, shvatala ni dublje ni šire nego Poljake kojima je zatirala i vjeru i nacionalnost, i što sukobi između Južnih Slovena i Rusije nijesu dobijali forme poljskih otpora, to je jedino radi toga što carska vlast nije dotle dosegla. Ali su se trvenja neizbježno javljala na svakom stupnju njihove nezavisnosti, bilo da je riječ o Srbiji, Crnoj Gori ili Bugarskoj.
Rusiji su ideje – pravoslavlje i slovenstvo, bile sredstva ekspanzije, nama su, pak, to bila sredstva borbe za oslobođenje. Rusija je idejom htjela da nas drži u duhovnoj zavisnosti i podređuje naše interese svojima. Mi smo se odupirali tome. No, nevolja bi nas iznova natjerala da tobože u ime ideja otvaramo sebi put ka Rusiji. Danak idejama zajedničkim sa Rusijom plaćan je zavisnišću – drukčije ne može ni biti, čak i da se i nije radilo o apsolutističkoj velesili.
Prvi se vladika Danilo obratio Rusiji, povezao sa Petrom Velikim i dobio pomoć od njega. No ako se duhovno bio okrenuo Rusiji, veze sa Venecijom su bile življe i čvršće – svakodnevne materijalne potrebe su ga na to upućivale. Majine, u kojima je većinom boravio, pripadale su Veneciji. Tako je držao ravnotežu – duhom okrenut Istoku, a življenjem Zapadu, i tako raspolućen, dvostran, postao je cjelina i izvojštio nezavisnost plemenima okupljenim oko sebe. Način i snage su bili novi.
... Vladika Petar je imao najplodniju saradnju i najveće teškoće sa Rusijom. Knez Galicin je odbio da mu izda pasoš radi zavladičenja u Rusiji. Knez Potemkin ga je istjerao bez pasoša iz Rusije. U posljednjem trenutku Katarina Velika je htjela da popravi Potemkinov postupak, ali je vladika Petar odbio da se vrati, zaklevši se da njegova noga nikad više neće stupiti na rusko tlo: i dakako – zakletvu je održao. Ruski izaslanici su, samim tim što se njima nije prepustio, posumnjavši u njega, da se prodao Francuzima, pokušali da ga namame na ruski brod u Kotoru i otpreme u Rusiju, svakako u Sibiriju.[1] Ruski izaslanik Mazurevski vodi istragu nad vladičinim sekretarom Dolčijem zbog veza sa Francuzima. Neke veze je Dolči doista podržavao. Ali, da li i sa znanjem Vladike Petra? Dolčija su ruski poglavari udavili u Stanjevićima. Ruski Sv. Sinod je 1803. godine razaslao po Crnoj Gori gramatu protiv vladike Petra. Crnogorski skup je morao da brani svog starješinu i otpisao je Caru Aleksandru da ovaj nije 'nigda bio pod zapovedi ruskog sinoda, nego samo pod pokroviteljstvom V. I. Veličanstva, i to pod moralnim'.
Te odnose je Vladika Rade znao. Ali je znao još bolje da su bez Rusije, bez njene moralne i materijalne podrške teške, skoro neostvarive one mjere kojima bi se borba crnogorskih plemena pretvorila u državu.
Jedan Rus, Rovinski, pisao je o crnogorsko-ruskim odnosima začudo objektivno i ne obzirući se na interese svoje vlade. On zaključuje da su pretenzije Venecije i Turske okrenule Crnu Goru ka Rusiji. To je tačno. Nemajući kuda da se okrenu u strašnoj borbi za opstanak svoga naroda, naši pregaoci i ljudi od duha su se okretali ka prošlosti, ka mitskim korijenima – ka pradomovini, utoliko prije što je ona bila i pravoslavna, a ne samo slovenska, i utoliko više, s razlogom što je upadljivo rasla kao protivturska i protivaustrijska sila, a ne samo velesila.
Od vladike Danila Rusija je mučni, ali jedini oslonac. Korijeni veza sa njom su i dalji i dublji, kao i njena neshvatanja naših nevolja i uslova. Kao uvijek kad jedan mit hoće da se ostvari i u ovom slučaju su razočarenja i potresi neizbježni za one koji taj mit drže neminovnim i jedinim. Tako je to – sve dok se ljudskim žrtvama i naporima ne podredi realnost, ili – ne sazda novi mit.
I za Vladiku Rada je Rusija dubinsko, mitsko osjećanje. Ali i realnost. Od nje se on odvojiti ne može i kad bi htio – ne bi ga poslušali ni Petrovići, a kamo li njegov narod pravoslavni. Ali onaj njegov trzaj ka Francuskoj otkriva da je u njemu počeo da se ruši pravoslavni ruski pritisak i naslijeđeni ruski mit. Naizgled će i kasnije sve ostati kako jeste – Rus Popov će 1842. godine obradovan, zapaziti imperatorovu sliku na vladičinom stolu. Ali oko 1837. godine, suština odnosa između Crne Gore i Rusije se mijenja, bar utoliko što postaje jasnija, nesentimentalnija – Vladika Rade se duhovno osamostaljuje, svodeći faktički odnose na političke i materijalne interese. Politiku treba voditi sa svima, prema vlastitim interesima i mogućnostima – pouka je koju je on izvukao i iz odnosa s Rusima i poruka koju je ostavio.
Ali, on je sve to morao propatiti.
... Budući da ruska vlada daje i novčanu pomoć, sve se to događa uz naša, uz Njegoševa ponižavanja.
... Kao i svačija pomoć i ruska je bila za Ruse – velikodušnost, a za nas – poniženje. Ali, bili smo preslabi i presiromašni da bismo mogli na svome sirotovati i opstati. Kriknuće Vladika Rade zbog te pomoći pred Vrčevićem: Ko gođ ti jednom rukom dava, a nije dužan, drugom te za perčin drži. Pomoć nije jačala – niti to može, nego nagrizala onu duhovnu, idealnu stranu međusobnih odnosa.
Nimalo slučajno, Rusija, nije nikada bila poetska inspiracija  Njegoša, pjesnika mitova, koji je sve čega se dotakao pretvarao u čisti lirski izraz. U 'Gorskom Vijencu' se Rusija ne pominje, mada je izaslanik Petra Velikog Miloradović dolazio kod vladike Danila. U 'Šćepanu Malom'  carski izaslanik Dolgorukov prikazan je ni kao naročito uman, ni značajan. Od Njegoša je ostalo o Rusima – narodske mladićke pjesme i nategnute poluslužbene ode vladara koji mora da prosjači pare i podršku.
I knjaz Danilo, nasljednik Vladike Rada i čudo od energije, napraviće u praksi korak koji je njegov prethodnik u duhu obavio – zaputiće se u Pariz, da traži pomoć i podršku od cara Napoleona III.
I poslije 1837. godine, Njegoš će pisati caru i ruskim dostojanstvenicima pozdrave, ali bez patosa i zanosa – sa lažnim patosom i zanosom.
U njemu se prelomio odnos prema Rusiji i on će ga, kao i sve sporno, pred rusku vladu u tom trenutku postaviti na brid noža, u pismu Neselrodu, 26. februara 1837.g.: 'Ako mi oduzmete pravo da kažnjavam zle smutljivce, ja neću moći biti crnogorski vladika. Moja duša ne podnosi bezvlašća, a ta krajnost, - ja se zgražavam, - izgleda mi bliska'. Sve je munjom obasjano: ili gospodar svoj na svome ili – nek Rusi rade što znaju. Svjestan svoje uloge, on je u biti – u sebi, postao samostalan i prema Rusiji.
Ne treba gubiti iz vida ni to da je on te riječi pisao iz Pskova, gdje je dospio na putu u Petrograd i bio zadržan po nalogu ruske vlade dok se njegova stvar ne izvidi. On je tu u nekoj vrsti internacije – zadržan je u Pskovu i Velikim Lukama četiri debela mjeseca, sve do maja, dok nijesu stigli Gagićevi izvještaji s Cetinja. Tu i tada Vladike Rade je konačno stekao odlučnost prema Rusiji – sve mu se projasnilo.
... Predugo u Pskovu i Velikim Lukama, Njegoša su u Petrogradu zadržali jedva mjesec dana. I sve drugo je bilo drukčije – suprotno onome za vrijeme njegovog prvog boravka u Rusiji.
Car ga je primio i onoga puta. Ali nije propustio da mu zamjeri zbog namjeravanog puta u Pariz. Vladika je pričao da je na to zanijemio. U pismu caru, po odlasku, on će tu svoju namjeru pravdati očajanjem. Dakako, bilo je i očajanja. Ali i novih namisli i saznanja da svijet ne počinje i ne svršava u jednoj zemlji, makar to bila i majka Rusija. Nikada Vladika Rade nije klonuo – uvijek su u njemu ostajale neke neslomive osnove i tetive koje se ne kidaju, makar koliko zatezane.
... Odnosi s Rusima se svode na realnosti – doba romantičnih, mitskih odnosa s Rusijom zanavijek je prošlo.
Znatno mu povisuju pomoć na 9.000 dukata godišnje.
Promijenio se i on – mladić je sazreo i vladika se preobrazio u vladara.
Na povratku, uzima u Trstu Francuza Žoma i vodi ga na Cetinje da bi učio francuski. Ako i neće, nejak i siromašan, otvoriti svojoj politici prozore i prema Zapadu, učiniće to u vlastitom kulturnom uzdizanju i u načinu života.''[2]
Đilasovo trezveno, hladno, objektivno, činjenično i istinito sagledavanje dva velika crnogorska mita: na jednoj strani, panslavizma i sveslovenstva, a na drugoj strani, Rusije i Rusa, tj. odnosa i veza Crne Gore sa Rusijom i Rusima, gotovo da nam daje ''idealno'' riješenje i pravu formulaciju i objašnjenje i istorijskog odnosa Crne Gore sa Srbijom, odnosno Crnogoraca sa Srbima, i Njegoševog istinskog, pa i intimnog, odnosa prema Srbiji, srpstvu i svesrpstvu, odnosno pansrpstvu.
Istorijski, civilizacijski, geopolitički, kulturološki, vjerski, etnički, Crna Gora je bila vijekovima u jednim sasvim osobenim i karakterističnim životnim, državnim i društvenim uslovima. Iako i geografski i civilizacijski su-pripadna Zapadnoj Evropi, kojoj je i prostorno najbliža od svih državno-većinsko-pravoslavno-istočnih slovenskih nacionalnih destinacija, ona je bila u prilici da jedina u odnosu na sve, od strane moćne Turske carevine sa Istoka i iz Male Azije, porobljene okolne, pretežno srpske  – ''raskomadano srpstvo'', kako veli Njegoš – ali i druge krajeve nastanjene različitim vjerskim i etničkim skupinama, praktično stalno bude svojom maticom (podlovćenskom Crnom Gorom) slobodna, dok se na granicama svoje prirodne, etničke i istorijske države za nju krvavo neprekidno borila. Na svim kartama Evrope i svijeta, tokom više vijekova, na Balkanu je jedino pored zapadne granice, uz dio Jadranskog mora, Turske carevine koja je moćno stolovala na tri kontinenta, tj. na njenom krajnjem rubu, opstajala i zračila slobodom i nezavisnošću malena i nejaka Crna Gora koja je svojom veličanstvenom i čudesnom borbom zadivila čitavo čovječanstvo. Prirodno je da su se njeni vladari morali konstantno, na ovaj ili onaj način, u ovoj ili onoj mjeri, u ovoj ili onoj ''količini'', odnositi i pozivati na to okolno porobljeno ''srpstvo'', 'svesrpstvo'' (često datih kao ''slavenosrpstvo'' što uključuje različite i vjerske i etničke skupine) i na Srbe kao najbrojnijeg populusa kojim je vladala Turska na najvećem prostoru zapadnog dijelu Balkanskog poluostrva. Ali, ne samo na Srbe, već i na sve ostale narode na porobljenom Balkanu, što su Crnogorci i činili, odnosno, prije svega, njihovi gospodari-članovi dinastije Petrović Njegoš. Svi ti narodi su od strane Crnogoraca i njihovih vođa pozivani i prozivani! kao braća po krvi, hrišćanskoj vjeri i oružju, radi odbrane slobode, časti, viteštva, čovječnosti i domovine! Ali nikada protiv islama kao posebne religije, već samo protiv turske porobljivačke imperijalne sile koja je islam stavila u funkciju svojih vojničkih i imperijalnih ciljeva. 
---
[1]

Namamljivanje irskog revolucionara na sovjetski brod u priči Danila Kiša ''

Krma

č

a

koja

pro

ž

dire

svoj

okot

''

iz knjige ''Grobnica za Borisa Davidoviča'' i belgijskog revolucionara u Đilasovoj priči ''Tuđe doba'' iz zbirke ''Sluga Božji i druge pripovetke'', dakle, nikako nije u ruskoj istoriji bio usamljen slučaj! I u carskoj Rusiji se tako nešto trebalo desiti i to sa duhovnim, vjerskim, hrišćanskim, pravoslavnim gospodarom Crne Gore i crnogorskog naroda – Svetim Petrom Cetinjskim-vladikom Petrom I Petrovićem Njegošem! 
[2]  Ibid., str. 159/160, 161/162, 163/164 i 166