Momo Kapor je najlepše objasnio zašto gubimo stare prijatelje
Srešćete nekog starog prijatelja slučajno, na ulici, nećete se ni sećati kako ste izgubili kontakt, ali ćete se sećati starih dobrih dana. I bićete poraženi činjenicom da više ne znate da mu kažete ni šta ima novo kod vas. I možda onda stanete i zamislite se: Gde su nestali svi ti ljudi koje ste nekad doživljavali tako bliskim? A pre nego što padnete u depru - pročitajte objašnjenje Mome Kapora.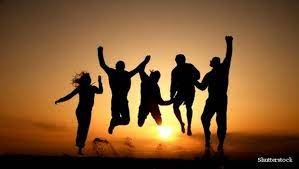 PRIJATELJI - Momo Kapor
– Kuda izlaziš uveče?
– Da ti pravo kažem, nikuda.
– S kim se družiš?
– Da ti pravo kažem, ni sa kim!
Ljudi moji, ljudi moji, kud nam se pogubiše prijatelji? Godina je sve više – a prijatelja sve manje. I sve se manje usuđujemo da kažemo: imam mnogo prijatelja… Je li to zbog toga što smo tražili suviše od prijateljstva? Jesu li krivi previsoki zahtevi koje smo postavljali pred prijatelje?
Poznavao sam jednog čoveka iz "Tri grozda" koji nije mogao da sedne za sto bez tridesetak prijatelja. Plaćao im je crveno vino i glavu u škembetu. Telefon ga je svaki čas zvao za šank – to su mu prijatelji telefonirali i pitali mogu li da dođu. Bio je srećen taj čovek iz "Tri grozda". Ponekad bi nedeljom išao sa njim Knez Mihajlovom puna dva sata od "Ruskog cara" do Kalemegdana; toliko se zaustavljao i rukovao sa prijateljima, raspitivao za prijatelje prijatelja, za njihovu decu, za vreme i bolesti. Onda su jednoga dana stvari krenule nizbrdo i danas čovek sa njim može mnogo brže da prođe Knez Mihajlovom, jer ljudi okreću glavu na drugu stranu kad ga vide. Taj čovek iz "Tri grozda" sada razgovara sa svojim psom, jednim malim jazavičarem. To mu je jedini prijatelj.
Poznavao sam jednog mladića, koji je često govorio da ima mnogo prijatelja. Koliko, mnogo? – pitao ga je njegov otac, mudri neki čovek. Pomislio je na njih pedeset, zaustio da kaže: dvadeset pet, a rekao: pa, recimo, dvanaest, šta ja znam? A otac kazao: dvanaest? Dobro šest… – rekao je mladić pokoleban, ljuteći se na oca što je toliko sumnjičav, ljuteće se na sebe što nije dovoljno hrabar da proveri prijateljstvo njih šestorice. Sada je tom mladiću četrdeset godina i govori da ima dva i po prijatelja! Onaj treći nije dovoljno pouzdan, pa ga računa kao polovinu, a i to je, plaši se suviše optimistički.
Počinjemo tako sa mnogo prijatelja; koračamo zajedno srećni i nasmejani, okruženi njihovoim prijateljstvom u obliku srebrne prašine, idemo bosi sa cipelama oko vrata i zadirkujemo se, a kada se potučemo sa dečacima iz drugog kaja, udarci manje bole, jer znamo da nam uvek neko štiti leđa. Zaklinjemo se posle velike mature, pred odlazak u vojsku, u drugi grad, u uspeh ili na svadbeni put, da se nikada nećemo zaboraviti, ali gle zaboravljamo se, gubimo se razvejani po svetu, jer svet od nas traži da trčimo i da nekud stignemo prvi, pa jurimo bez daha u grudima, nemajući ni za koga vremena.
Okrenemo se oko sebe, kad oko nas – stranci. Prijatelji se gube tako tako što ih ukradu žene (poslednji put smo ih videli na momačkoj večeri), krade ih posao, kradu ih godine, vreme, krade ih smrt, neke druge, strane zemlje, kradu nam ih njihova deca, njihovo ime u novinama, njihovo lice na televiziji, kradu nam ih naše reči o njima za koje su čuli od trećih prijatelja… Održavamo panično neka klimava prijateljstva, krijući sopstvenu slabost i strah da ostanemo sami. Najveći broj naših prijateljstava su neka vrsta bednog sporazuma sa savešću, bekstvo od samoće.
Zavidim kao pas prijateljstvima starim pedeset godina. Koliko je samo bilo potrebno ljubavi, strpljenja, mirenja sa greškama, pristajanja na slabosti; koliko lukavstava da se godinama krade vreme od posla, od ambicija, od porodice i poslepodnevnog sna, koliko mnogo razumevanja, da se održi ta slabašna, krhka biljka prijateljstva između ova dva starca što se duže od jednog ljudskog veka nalaze u "Mažestiku" u podne, posle svih ratova, godina, smrti, požara i poraza, potresa, zamki i mržnje. Dva starca u "Mažestiku" u podne – dva preko noći ostarela dečaka što poznaju neke samo njima znane prolaze kroz zabranjene kapije i tajanstvene tunele u iščezlim vrtovima, rupe u tarabi, sede posle svega u podne: jedan put kafu plaća jedan, drugi put – drugi.
Ponekad tako, stojim na nekom trgu i ne znam kome da odem u posetu, s kim da se družim? Potrebno je prethodno telefonirati, a ja mrzim telefone. Vozim se onda preko planina i tražim svoje izgubljene prijatelje po malim gradovima gde se još neguju prijateljstva. Sedim za onim istim starim sastavljenim stolovima i otkrivam ukus nekadašnjeg drugarstva u dimu zagorele zaprške što kulja kroz šiber, u snenoj izmaglici dokolice. Sve naš je više za stolom, sve više; pevamo stare šlagere i neko viče baš kao nekada šef malog orkestra na jednoj igranci u predgrađu: "Molim cenjene dame da ne uvaljuju korpe vojnicima!" i baš kao nekad, teturamo posle ponoći pustim ulicama prateći jedan drugog, šutiramo praznu konzervu, nadlajavamo se sa psima, pijemo tuđe mleko u kapijama, zagledamo tamu iza poluotvorenih prozora iz kojih se čuje duboko disanje spavača; noć je tajanstvena – ta noć nam obećava čuda – povratak mladosti i prijateljstva, ali ja više ne smem da ostanem suviše dugo sa njima, mojim starim drugarima i već ujutru bežim kao kradljivac prijateljstva iz tog grada, jer znam da ono ne može dugo potrajati, ako se mnogo koristi. Zahvalan sam za to veče od kojeg ću živeti dugo, tamo odakle sam pobegao u potrazi za sastavljenim stolovima.